MOXXOR®
OMEGA-3
100% Pure & Natural Supplement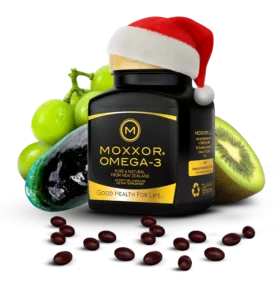 GMO FREE
TOXIN FREE
PRESERVATIVE FREE
GLUTEN FREE
MERCURY FREE
PROTEIN FREE


GMO FREE
TOXIN FREE
PRESERVATIVE FREE
GLUTEN FREE
MERCURY FREE
PROTEIN FREE

what is moxxor® OMEGA-3?
MOXXOR® OMEGA-3 is a 100% pure and natural supplement exclusively from the pristine environment bursting full of rich omega-3s, vitamin-E and antioxidants sourced from the world famous green-lipped mussels, kiwifruit and sauvignon blanc grape seeds that have a full range of essential free fatty acids including EPA, DHA and ETA.
WHAT MAKES MOXXOR OMEGA-3 SUPERIOR?